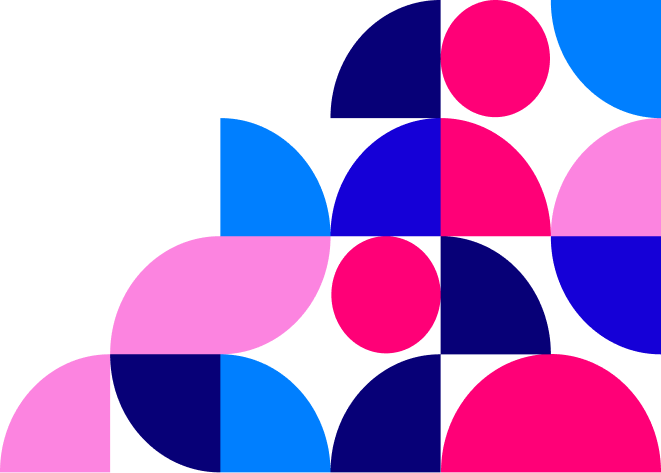 Empowering businesses for the future.
Join us in our mission to shape the future of business by harnessing the power of modular and flow-focused solutions.
About us
At 24SevenOffice, we are passionate about delivering modular and flow-focused business systems tailored to meet the unique needs of companies of all sizes.
We understand that businesses require flexibility and scalability, which is why we provide a module-based solution that enables you to create the perfect workflow, adapting to your evolving requirements.
24SevenOffice Group AB is listed on the Spotlight Stock Market.
Board and management
Management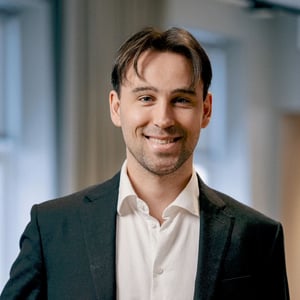 Eirik Aalvik Stranden, CEO
Eirik started his career as a management consultant in the quantitative advisory services in EY, New York. He continued his professional journey in Boston Consulting Group, until he joined 24SevenOffice in 2021. Eirik has been responsible for the business development division of 24SevenOffice. Eirik holds a Master's degree in applied mathematics and finance from NTNU, Trondheim and Columbia University, New York.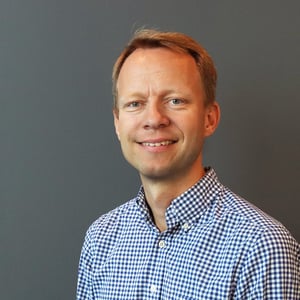 Magnus Grøneng, CFO

Magnus started his career as a management consultant for McKinsey & Company. He has later held executive roles such as CFO, Senior M&A Director and Business Development Manager in private companies, including SaaS companies. Magnus holds a Master´s degree in Industrial Economics and Technology Management from NTNU and Karlsruhe Institute of Technology, Germany.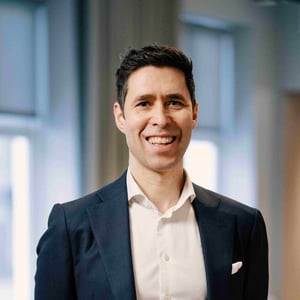 Geir Beinset, COO and CCO
Geir has a strong background from Capgemini and prior to joining 24sevenOffice in 2022, he has been a Director at EY. Geir has a proven track
record of leading diverse teams and implementing analytical and digital solutions with tangible business results.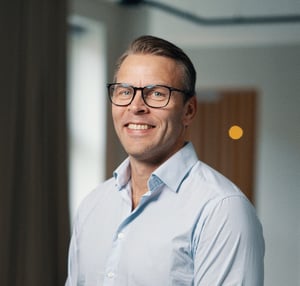 Steinar Jordbakke, CTO
Steinar Jordbakke has been an integral part of 24SevenOffice for over two decades. Recently stepping into the role of CTO, Steinar brings a history of leadership within the company, most notably as the Head of Development for the past two years. Committed to crafting highly scalable solutions, he excels at enabling teams to deliver quality at speed, perfectly aligning with 24SevenOffice's customer-centric mission.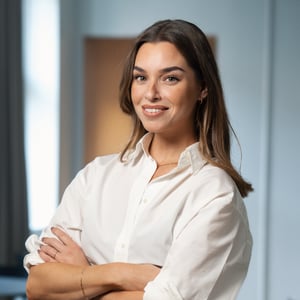 Nadine Ramsberg, CPO
Nadine started her career as a consultant in service design and product management. She continued her professional journey in the Norwegian EV charging company Easee, before she joined 24SevenOffice in June 2023. Nadine has thorough experience with SaaS and a proven track record of building high-performing teams. In 2021, she was named one of Norway's top 50 women in tech. She holds a BA in Journalism from Kingston University London and an MA in Digital Management from Hyper Island, Stockholm.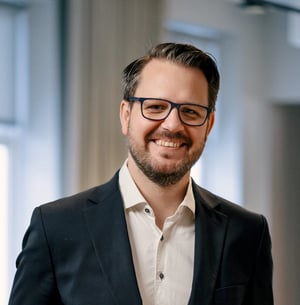 Christoffer Fernsjø, CSO
Christoffer Fernsjø initially joined 24SevenOffice in October 2022 as the Head of Enterprise Sales and has recently taken on the role of CSO. With prior experience in key account management at Proplan AS and Tripletex AS, Christoffer excels in sales and customer relations.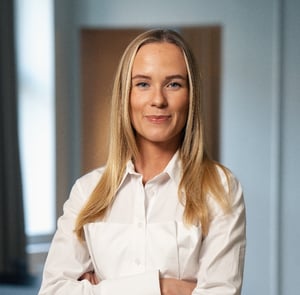 Rebecca Paulina van Vuuren, CMO
Rebecca Paulina van Vuuren is a professional in the field of digital marketing. Joining 24SevenOffice in January 2023 as the Head of Marketing Operations, Rebecca swiftly demonstrated her leadership and strategic capabilities, leading to her rapid ascension to the role of Chief Marketing Officer. Prior to this, Rebecca held pivotal roles such as the Nordic Digital Marketing Manager at Techstep and a Consultant & Project Manager at Avidly.
Board of Directors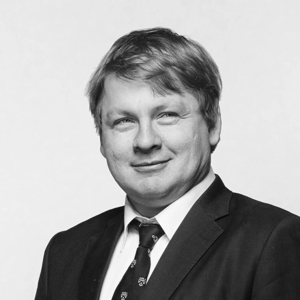 Karl-Anders Grønland, Chairman of the Board


General: Born in 1970 and holds a law degree from the University of Oslo.


Experience: Karl-Anders has solid experience from the legal industry. He is a partner and executive manager at the law firm SGB Storlökken AS. He was previously a partner at the law firm Steenstrup Stordrange DA and a partner at Kvale Advokatfirma DA. Karl-Anders started his career as a Scientific Assistant at the Department of Private Law at the University of Oslo. He has also worked as a Commission secretary for the Norwegian Companies Law Committee. After that, Karl-Anders worked as an Assistant Judge at Nedenes Sorenskriveremede and Associate at Advokatfirmaet BA-HR DA.


Shareholding in 24SevenOffice: 312,500 shares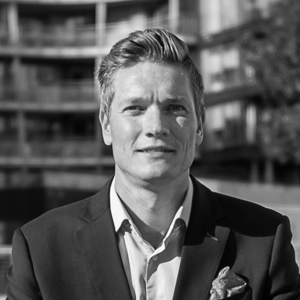 Staale Risa, Board member & Advisor


General: Staale Risa was born in 1978 and holds a Master of Science in eBusiness Management from the University of Surrey. He has also studied at BI Norwegian Business School, from which he holds a Bachelor of Business Administration in Information Management: Internet and Business.


Experience: Staale Risa started his career in 2002 at 24SevenOffice as COO, Staale Risa has solid experience of the SaaS ERP market after more than 15 years of work in the industry.


Shareholding in 24SevenOffice: 1,495,216 shares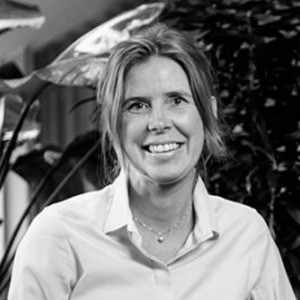 Karin Lindberg, board member


General: Karin Lindberg was born in 1977 and are currently head of people & Organization at Karo Pharma Group.


Experience: Karin Lindberg has over 10 years of experience from Quadient as Global HR Business Process Director, HR Director at Director Switzerland, Italy, Benelux, Ireland, Nordic and another 10 years of experience in Human Resources from companies such as Philips and Statoil.


Shareholding in 24SevenOffice: 0 shares.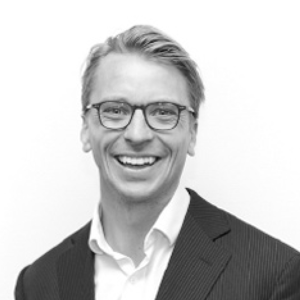 Staffan Herbest, board member


General: Staffan Herbst was born in 1983 and are currently CFO for SPENN Technology.


Experience: Staffan Herbst has over 12 years solid finance and fintech experience within global organisations such as UBS and Credit Suisse.


Shareholding in 24SevenOffice: 0 shares
Previous General Meeting, May 2023
English:

The shareholders of 24SevenOffice Group AB, reg. no. 559120-8870, (the "Company") are hereby invited to the annual general meeting on Wednesday 10 May 2023 at 3 p.m. CET at Baker McKenzie's premises at Vasagatan 7 in Stockholm.

Swedish:

Aktieägarna i 24SevenOffice Group AB, org.nr 559120-8870, ("Bolaget") kallas härmed till årsstämma onsdagen den 10 maj 2023 kl. 15:00 hos Baker McKenzie på Vasagatan 7 i Stockholm.
Press release
Notice of annual general meeting in 24SevenOffice Group AB:
Kallelse till årsstämma i 24SevenOffice Group AB:
Proposal/Förslag til beslut:
Notification and form for advance voting/
Anmälan och formulär för förhandsröstning:
Proxy form/Fullmaktsformulär:
Contact us
Book en demo hos oss!
---
Please do not hesitate to contact us with your inquiries. Fill our the form below or call support on phone number: +47 247 00 000
La oss finne den rette løsningen for deg! Å velge nytt forretningssystem er ikke alltid enkelt. Ta det smarte valget og prat med oss i 24SevenOffice, så finner vi den løsningen som passer dine behov best, enten du kun har behov for et nytt regnskapssystem eller et mer komplett forretningssystem.